Easter Service: April 9, 2023
Main Easter Service
10:00am at Plains Baptist Church

29th and Randolph St.

What really makes Easter important?? Is it the big ham dinner with the family, Easter egg hunts, baskets of chocolate bunnies and fake grass, new Easter dresses...??

Those are all fun family things! But intuitively we know Easter must be about more than these. The answer is a simple one - the events surrounding Easter changed the world in 3 days.

We invite you to celebrate Easter with us and find out exactly how it changed the world and the huge impact it can make in your life too.

Join us as we explore the true reason to celebrate Easter: the resurrection of Jesus Christ.

SonRise Service in the Park
8:30am at American Legion Park
27th and Randolph St.

Early in the morning almost 2000 years ago, Jesus' followers went to the garden where he was buried to anoint his body with burial spices, as was the custom of the Jews. When they arrived, they found the tomb empty and an angel told them Jesus had risen back to life as he had told them He would.

Early on Easter Sunday, we gather in the park to celebrate the resurrection of Jesus from the grave.

This is a short service with a few songs and a short message then we return to the church for a pancake breakfast.

Pancake Breakfast
9:00am back at Plains Baptist Church
29th and Randolph St.

Enjoy a breakfast of pancakes, bacon, fresh fruit and more. There is no cost and everyone is invited to join us.

After breakfast we move to the upstairs for the main Easter Service.

Regular Service Times

Sundays
9:30am Morning Worship: in person and online Zoom
10:45am Sunday School: in-person for all ages and online Zoom for Adults

Wednesdays
6:30pm Prayer time: in person and online Zoom
Melody Messengers (children's prayer and choir): in person

7:00pm Bible Study: in person and online Zoom
Ambassadors for Christ youth group: in person
Wiseguys 3yrs - 6th grade : in person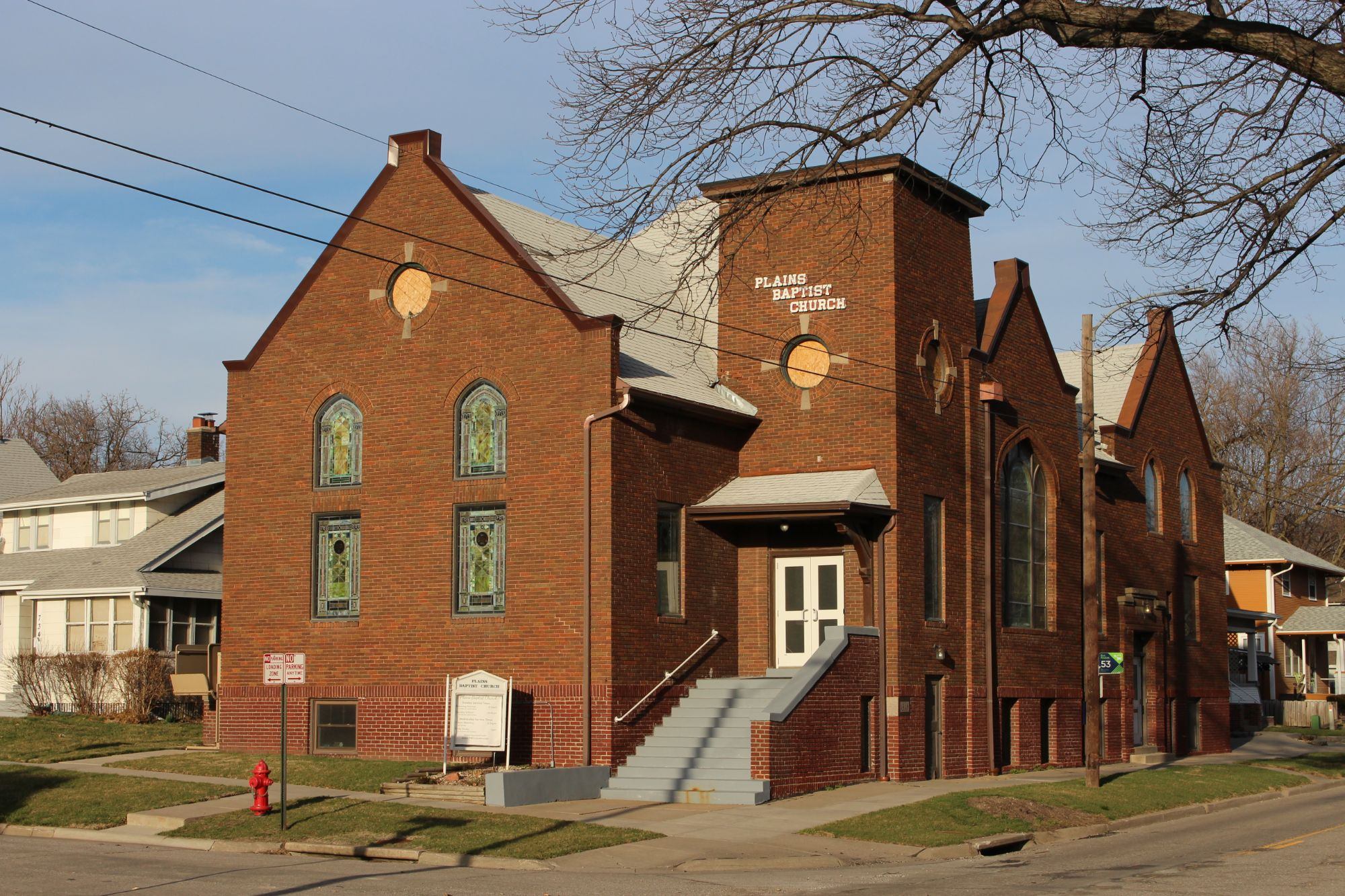 Each service we'll be digging into Scripture to learn more about who God is and how God is; and what that means for each of us.

At Plains the whole truth of God's word is taught with real application to real life. At Plains you'll find a personal, friendly atmosphere, where people are growing closer to God through worship and the study of His word. We invite you to attend and see what the Lord has for you.